~ See Cafe Football Old Trafford ~
Manchester United legends Gary Neville and Ryan Giggs have announced that their two hotels, Hotel Football Old Trafford and the newly opened luxurious Relais & Châteaux Stock Exchange, will close to the public from Sunday and be made available, free of charge, to NHS staff who might need to stay away from home whilst they battle the spread of coronavirus.
Their company GG Hospitality will not be making any staff redundant, or asking anybody to take unpaid leave; instead offering a new package so they can retain an income.
Following consulation with Greater Manchester health services, in particular the Manchester University NHS Foundation Trust (MFT), all 176 beds will now be occupied by medical professionals, from Friday 20th March.
Former England defender Gary Neville added "it is at this moment in time, I think, the whole of our industry need to show solidarity, not just for our staff, in these uncertain times, but for the people who need the accommodation the most in the coming months, and it is something we are delighted to have been able to come into an agreement with. It will be free of charge; our staff will operate the hotel as normal, and the health workers will be able to stay there without any cost whatsoever for the next few months, when they need isolation away from family members who may be affected by what's going on.
"It's very difficult times, and we hope we can grow out of this stronger as a hotel business, beyond what's happening."
The 133 room football-themed Hotel Football overlooks Manchester United's Old Trafford stadium, with a five-a-side football pitch on the roof and its popular Cafe Football restaurant adding subtle nods to the beautiful game like The Nicky Butty, Giggsy's Cumberland Sausage, Scholesy's Matchday Classic, and the Mara Doner.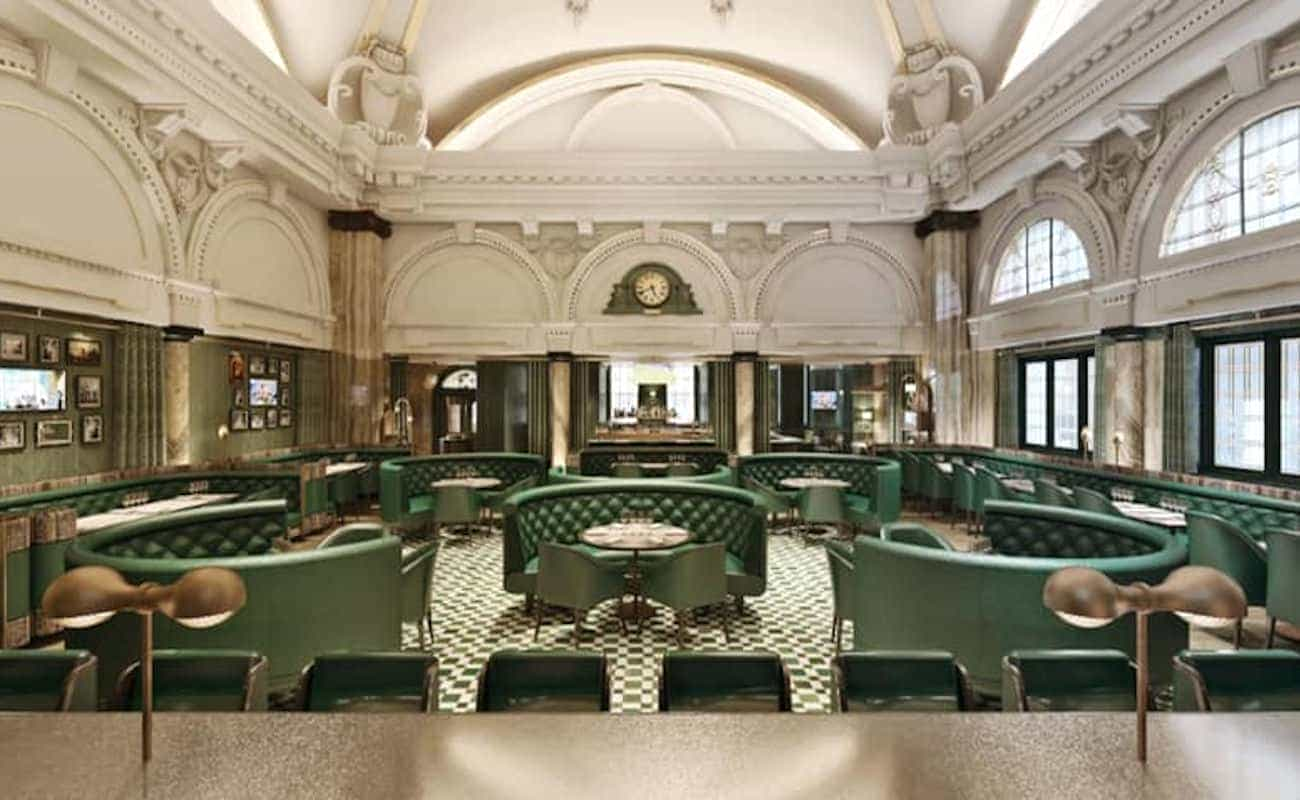 The luxurious 43 room Stock Exchange Hotel, in the historic former stock exchange building on Norfolk Street, only opened in November following a seven-year renovation and is home to Tom Kerridge's Bull & Bear restaurant.
The two United legends had previously allowed homeless people to squat in it during the rennovation over the coldest winter months.